17th February 2022
Why Do Landlords Need A Lettings Agent?
Most people think that the only times they will have dealings with an estate agent is when they are buying or selling property. When it comes to being a landlord this couldn't be farther from the truth.
A good established local estate agency will often have a 'Lettings' department which is devoted to the rental sector. This speciality isn't something that 'internet only' or pop-up discount agencies will offer, probably because it's too much hard work for them!
So what exactly are the advantages of using a Lettings Agent to help maximise your return on investment in the rental market?
Smooth running
The work that our dedicated Lettings team does on a daily basis involves far more than simply providing a buffer zone between landlords and their tenants, even though this can be a major attraction for many.
Whether you have one buy to let or a sizeable multi-property portfolio, having someone look after day to day contact with tenants can take virtually all the strain and stress away from renting out property that you own.
Helping to choose the right tenants is the first step any landlord should want to get right and of course a lettings agent is used to thoroughly vetting people to make sure they can afford to enter into agreements.
Maintenance issues
Repairs and maintenance run a close second to finding the perfect tenants, as rental properties need to conform to many different national and local authority rules and regulations, and offering a healthy and safe environment to tenants should always be a paramount concern. More than that, keeping a property in top condition ensures that it holds and potentially increases its value.
We ensure that our clients are kept up to date with any changes to legislation that may impact their properties. Keeping abreast of property laws is part of our job and means that our clients don't end up with costly fines that they could otherwise have easily avoided.
A lettings agent will look after these kinds of matters, often using in-house personnel or a handpicked team of experienced local tradespeople to undertake any work that needs doing. Using trusted specialists is cost effective and will give you peace of mind knowing that any work is being done to the highest standards.
When you choose Maslen Letting Agents to look after your properties you can be assured that we will never add any commission to contractor charges you incur – we will only ever pass their fees on to you at cost price.
Our services
At Maslen we take immense pride that the level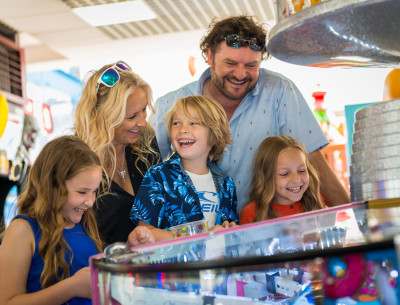 of service we provide to our clients has been acknowledged at the highest levels and that when you choose us as your Lettings agent you are "officially working with one of the best in the country." Rated as Excellent in the new Best Estate Agent Guide 2022, we're incredibly proud to have been independently recognised and identified for our first class property marketing, customer service and results.
There are circa 15,000 estate agents in the country and the guide meticulously analyses over 3 billion data points in order to find the top performing agents. It is the biggest assessment of any industry.
Lettings is a big part of the service we offer because here in Brighton and Hove the rental sector is highly active and plays an important role in the city.
According to data from the Office for National Statistics the median monthly rent for all bedroom categories in our area from 1 October 2020 to 30 September 2021 stood at £925, against the national average of £755.
For many years Brighton has been highly attractive to landlords because of the strength of demand in the rental sector. Even so, this means that choosing the right tenants and making sure you hold on to them can be key when it comes to generating the best ROI that you can.
Portfolio
Of course another benefit from having a successful relationship with an estate agent that also offers lettings services means that when you choose to sell a property or buy and expand your rental portfolio you already have a local specialist who can help.
So call our team today on 01273 321 000 or click here to email us and let us help make your #landlordlife a successful one.