19th October 2021
Property Market Trends - Autumn 2021
With Halloween and Bonfire Night just weeks away and the temperature dropping, it's easy to think that the property market slows down over the autumn and winter months. However, the latest report from the UK's biggest building society, Nationwide shows that annual house price growth of 10% or more has been consistent over the past five months. In fact, the statistics show that house prices were around 13% higher in September than before the pandemic began last year.
Reports from one of the major online property portals show the demand for available properties at +35% higher in September than average recorded levels, so even though the Stamp Duty holiday has now come to an end the property market shows little sign of slowing down to pre-pandemic levels just yet.

The Lasting Effects of the Stamp Duty Holiday

With a value of more than £22,000 being added to the cost of the average UK home in the past year, the market has of course been effected by changing attitudes and requirements for many buyers, partly due to working from home and rethinking aspects of day to day life such as commuting and having a garden.

One of the major factors in driving the pace of the market has of course been the Stamp Duty holiday which has now come to its tapered end. It may have divided opinion amongst economists but there's no denying that it has massively helped people to move home and hugely impacted the ability of first time buyers to get on the property ladder.

Looking at the wider economy, the knock-on effect of the Stamp Duty holiday has been highly beneficial to non-homebuyers too. From builders, plumbers, electricians and hardware stores, to surveyors, solicitors and removal firms, there are a fantastic amount of local firms that have all enjoyed a surge in business and enjoyed the positive effects of both the Stamp Duty holiday and the seemingly long lasting property market boom.

The imbalance of supply and demand for available properties has inevitably pushed up property prices. An increase in your home's value is always good news for those looking to sell, and rather than pricing potential buyers out of the equation the incredibly low interest rates have meant that many have taken advantage of favourable mortgage deals and added extra costs to a 25year deal instead.

Looking Forward...

It's good to see that home ownership was championed by the Prime Minister at the recent Tory party conference, and we'll wait to see what the upcoming Budget has in store. In the meantime, there is still a tremendous appetite from buyers wanting to make their move. Demand for homes offering a quality of life and well-being as well as versatile space to work from home shows little sign of slowing down and the national average timeframe between a property coming onto the market and an offer being accepted is now under 30days!

The limited supply of properties coming onto the market continues to play its part in this with many homeowners not wanting to commit to selling as they themselves can't find anywhere that they'd like buy.
So what's our advice?

If you're hoping to upsize or downsize and you're home isn't on the market yet, you could find yourself missing out on your dream home. It's understandable that with a lack of available properties for sale at the moment you might not want to take the next step until you've found somewhere to buy. However, just like you, other sellers will always favour potential buyers who have already sold their own home or have cash in the bank. Being 'proceedale' and in a position to move quickly is generally seen as more attractive to sellers than making the highest offer.

So if you've reached that time in your life that's right for you to start the next chapter of your life then go for it!

A Great Time to be a Landlord

The desire to move continues to be just as strong in the Lettings sector with tenants looking to rent properties with work from home space and/or a garden or patio.

The good news for tenants is that there are now more available properties to choose from than during the spring and summer months.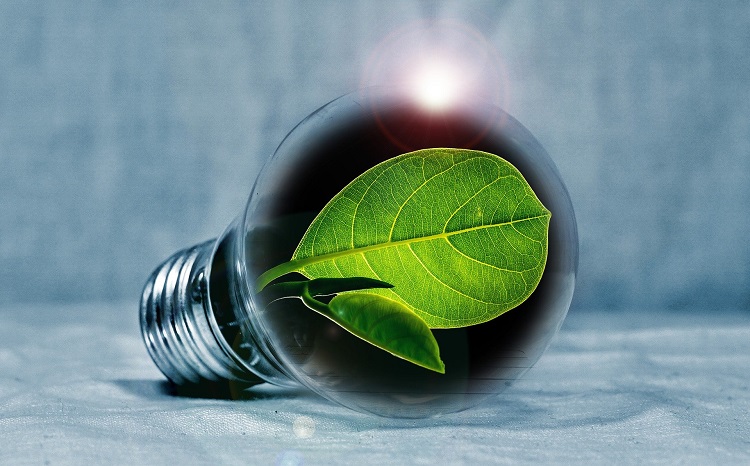 Our Lettings department is as busy as ever, with levels of demand staying strong right across the market. Landlords should perhaps take note that as well as outdoor and home office space more and more prospective tenants are looking for eco-friendly energy efficient homes. Latest estimates suggest that more than 65% of people in the country consider environmental issues just as important (or even more so) than health. From having LED bulbs and low-flow showers, to Smart thermostats and recycling facilities, there are quick and easy ways to update you properties. If you'd like advice on Letting your property our team is always on hand to help. Contact Georgina Tunbridge our Senior Lettings Consultant today on 01273 321 000 or click here to email her directly.

Mortgages

Mortgage rates have been unbelievably low throughout the summer months, but how much lower can they go?

If you're looking to buy a new home or change your mortgage lender, it's a great time to do so. Traditionally the winter months are seen by lenders as a quieter time of year for business, so it's now that we're seeing some great new mortgages being launched. With less applicants looking for a mortgage, lenders want to ensure they maintain their market share and extending their range and reducing the interest rates is their way of attracting new business.

If you'd like confidential help and advice in securing a mortgage, whether that's as a first time buyer or simply moving to a new deal, our independent Mortgage Advisor Stuart Gulvin has access to a comprehensive range of mortgage deals and is FEE-FREE. Contact him today on 01273 647 390 or email him at [email protected] *


For help in buying, selling, renting or letting our local branches would love to hear from you.


* Maslen Financial Services Limited trading as Maslen Financial Services is an Appointed Representative of HL Partnership Limited which is authorised and regulated by the Financial Conduct Authority. Your home may be repossessed if you do not keep up repayments on your mortgage